International Telecoms Week (ITW)
Chicago, 14.5.2017 - 17.5.2017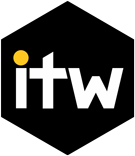 ITW (International Telecoms Week) is the annual meeting for the global wholesale telecoms industry, providing a platform for 6771 delegates from 1989 companies and more than 140 countries to meet together and network.
Set up a meeting with us by filling in the form below. Our bilateral table number is SB519, Bronze Level, Swiss Tower.
ITW 2017 will take place at the Hyatt Regency & Swissôtel.
Check https://www.internationaltelecomsweek.com/this-year for more information.